Field validation improves our soil moisture product
Enhancing the accuracy of our satellite soil moisture monitoring service is one of our top priorities, and we are constantly developing and refining our methods to provide more precise estimations. Timely and accurate information about soil moisture is critical for effective irrigation, seeding, and fertilizing. Obtaining precise ground truth data is a crucial component of our efforts, and we are currently conducting a field campaign to measure soil moisture using handheld sensors.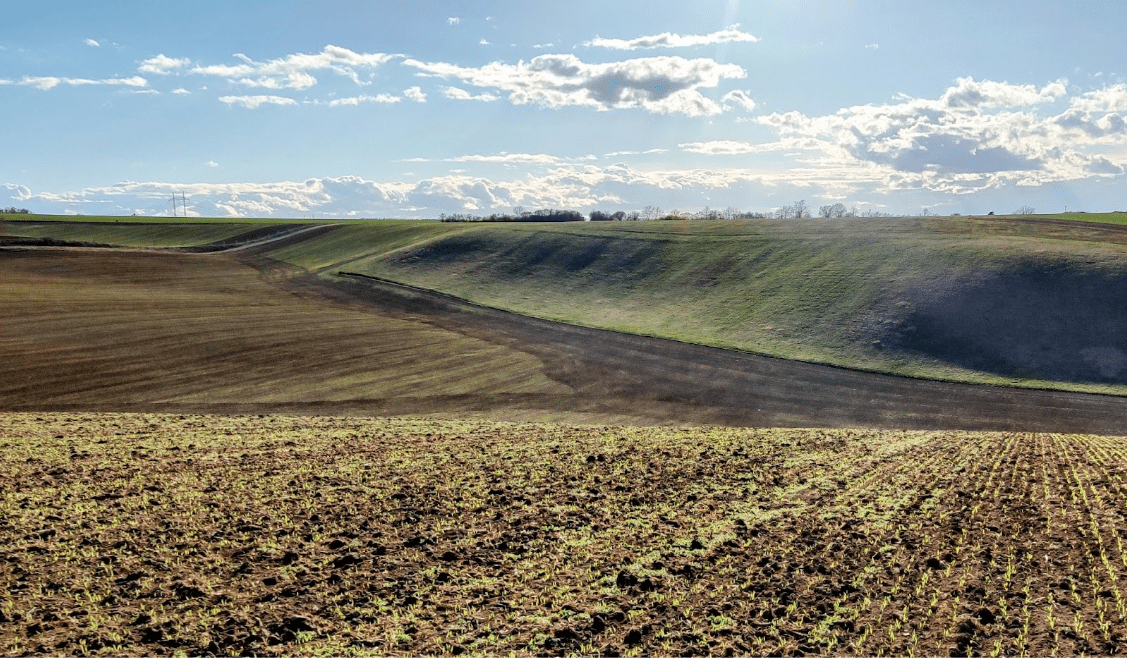 Since 2021 we have been part of an OptiAgroll R&D project in cooperation with the Mendel University in Brno, the Research Institute for Soil and Water Conservation, and the Rostěnice farm, funded by the Ministry of Agriculture of the Czech Republic. Our goal is to optimize the soil sampling network by leveraging data on vegetation and soil characteristics, including soil moisture, to improve agricultural practices and increase crop yields. Within this project, we get an extraordinary chance to get our hands dirty and obtain the ground truth data.
As a crucial parameter for agricultural and environmental management, soil moisture plays a significant role in optimizing crop production and understanding ecosystem dynamics. To enhance our knowledge about the usability of satellite data for soil moisture monitoring we conduct field measurements of soil moisture using state-of-the-art technology, such as the Teros 12 sensor, which allows us to collect accurate and reliable ground-truth data. Our field trips take us to different fields where spring barley or maize is cultivated, and we measure soil moisture, soil conductivity, bulk density, and soil temperature at regular intervals, typically every 3 to 5 days. The reason for that is to be synchronized with the overpass time of the Sentinel-1 satellite.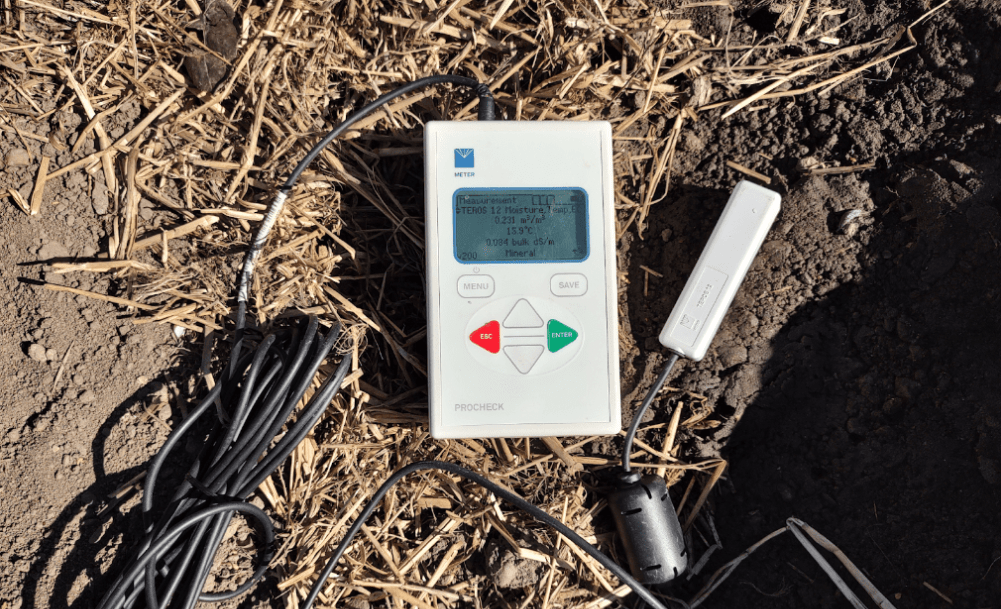 Our focus is on reading soil moisture close to the surface, typically the top 10 centimeters of the soil, as this is the depth that is most relevant for agricultural applications. At the same time, it is directly comparable with the data obtained from the Sentinel-1 and Sentinel-2 satellites. Besides comparing the results of our measurements with soil moisture products based on satellite data, we also investigate the relationships between the soil moisture data and terrain and soil characteristics. This comprehensive approach allows us to gain insights into the complex interactions between soil moisture, topography, and soil properties, which are essential for optimizing soil sampling networks and improving agricultural and environmental management practices.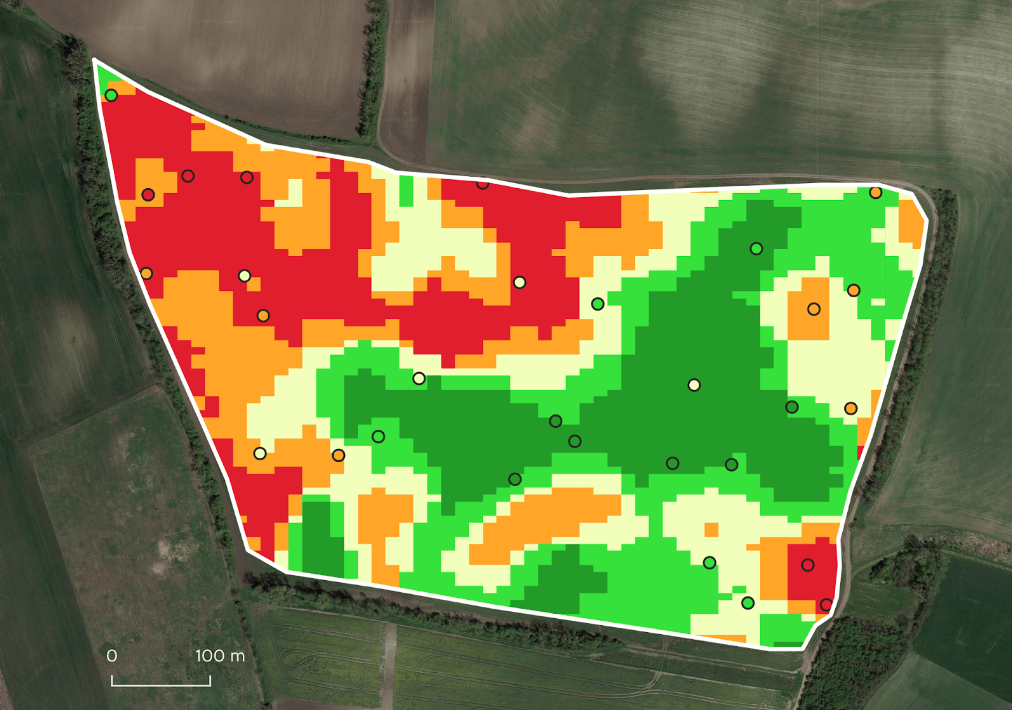 Through our field measurements and field trials, we aim to validate and improve the soil moisture product we offer through DynaCrop API. By integrating cutting-edge technology, scientific expertise, and on-ground measurements, we strive to contribute to the advancement of knowledge and innovation in the field of soil science and agriculture. But how do we use this information to enhance agricultural practices?
Optimizing Seeding and Fertilizer Applications
Accurate soil moisture measurements are crucial for optimizing seeding and fertilizer applications. By knowing the exact moisture content of the soil, farmers can determine the optimal time to sow seeds and apply fertilizers. If the soil is too dry, seeds may not germinate properly, resulting in poor crop establishment. On the other hand, if the soil is too wet, seeds may rot or be prone to diseases. By using our improved soil moisture product in Dynacrop, farmers can make informed decisions on when to sow seeds and apply fertilizers, ensuring optimal conditions for crop growth and maximizing yields.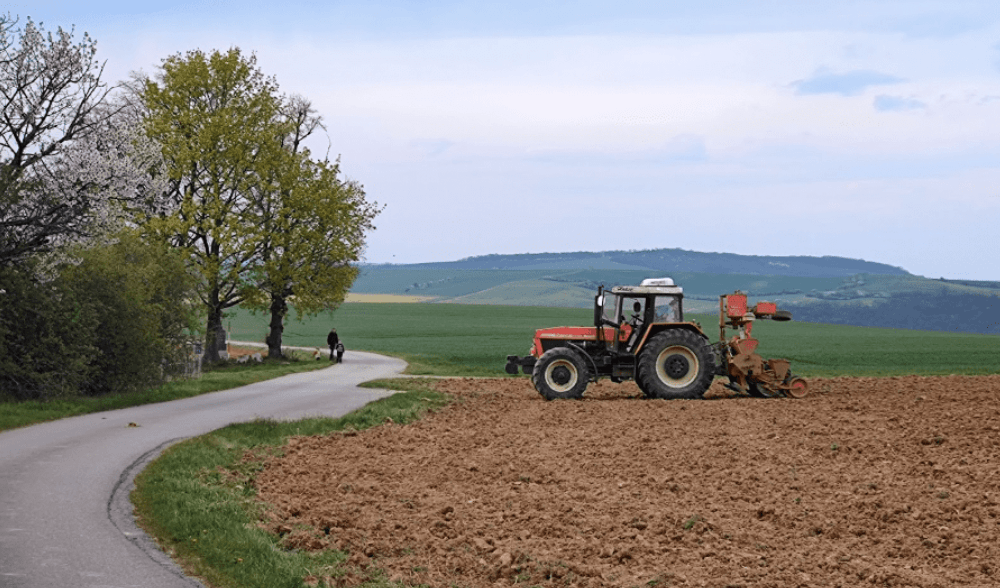 Monitoring Drought and Assessing Impacts
Drought can have a significant impact on crop production, leading to yield losses and financial losses for farmers. By continuously monitoring soil moisture, we can detect early signs of drought stress and see its impacts on crop growth. This information can help farmers to take proactive measures such as adjusting irrigation schedules or applying drought-resistant crop varieties to mitigate the effects of drought and minimize crop losses. With the use of our soil moisture product in Dynacrop, farmers can stay ahead of potential drought-related challenges and make informed decisions to protect their crops and livelihoods.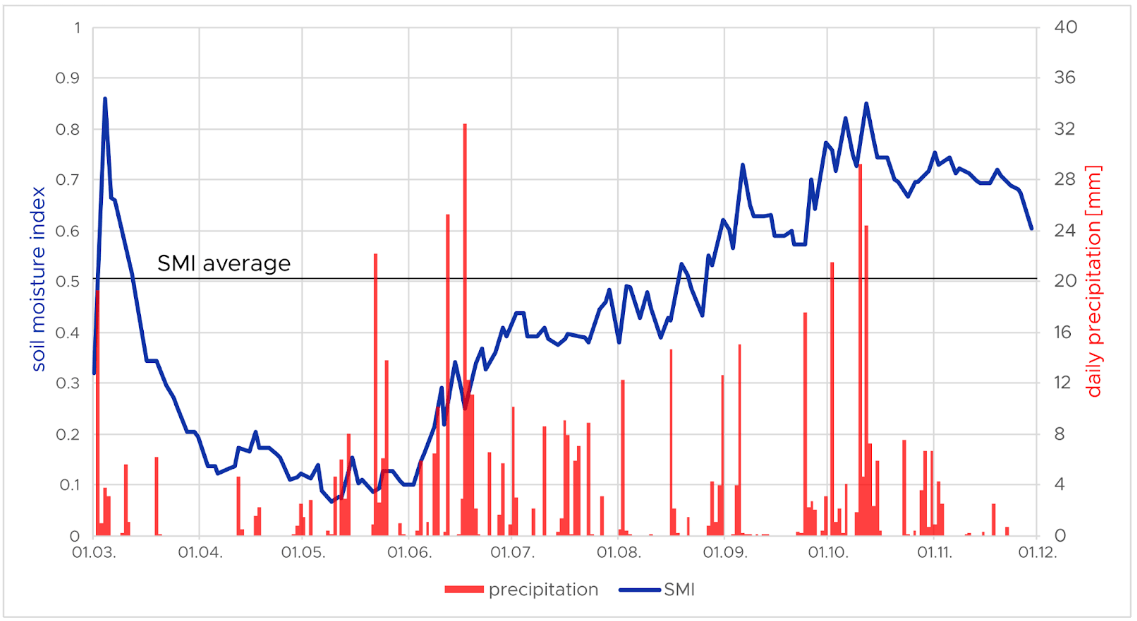 Economic Benefits of Optimization
The optimization of agricultural practices based on soil moisture measurements can have significant economic benefits for farmers. Studies have shown that optimizing seeding and fertilizer applications based on soil moisture data can lead to higher crop yields, saving farmers up to 20% on irrigation costs and reducing fertilizer waste by up to 30%. Additionally, monitoring drought and taking proactive measures can help farmers avoid yield losses, which can result in increased revenue. By leveraging our improved soil moisture product in Dynacrop, farmers can optimize their operations, make more informed decisions, and potentially increase their profits.

In case you want to know more about soil moisture and other soi-related use cases, go ahead and watch Episode 3 of the Precision Ag with Space Date series. For technical details of our soil moisture products, you can access the documentation. Alternatively, you can contact us directly to discuss your interest in our technology.
This article was published with the support of the EuroGEO e-shape project.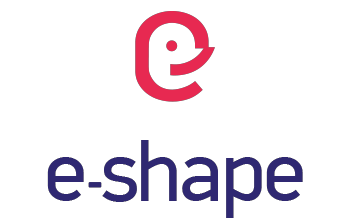 | soil moisture data | satellite soil moisture | field measurements | ground truth data | agricultural technology | crop management | precision farming | irrigation optimization | fertilizer optimization | drought monitoring | crop yield maximization | soil moisture monitoring | satellite data API | digital farming tools | remote sensing | agricultural data analysis | data-driven decision making | crop health monitoring | weather data integration | soil sampling network optimization | soil moisture | irrigation | field test | validated satellite data | ground truth | precision farming |